Tourism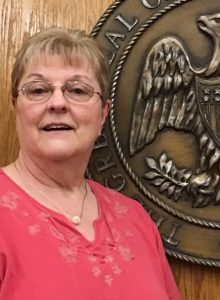 COPIAH COUNTY TOURISM
NORA BERCH
Director of Tourism
601-209-7457
berch_a@bellsouth.net
Welcome to Copiah County!
In Copiah County, we take pride in getting along with each other, and working together to make good things happen. It's a quiet area of the world, with a lot going on! Come visits us, enjoy our outstanding events, and make yourself at home. You'll find Copiah to be a great place to visit, start a business, and live happily ever after.
The Copiah County Courthouse in Hazlehurst is an architectural gem. It was built in 1902, and underwent extensive renovations to restore the historic character of its upper floors. Wooden floors were revealed, and the dome is now visible from the ground floor as the courthouse was originally designed. Renovations were completed in the summer of 2008.
GO ON A SHOPPING TREASURE HUNT!
Every town in Copiah County has wonderful shops for antiques, gifts, and favorite new treasures. Everyone knows that small towns are the best places to hunt for new and old heirlooms, and we have a wealth of opportunities! Our town of Wesson is a picturesque, wonderful place to shop! The downtown area features classic architecture with a lot of shopping just a stroll away. Wesson sponsors a number of events every year, including Headlights and Tailpipes, Founder's Day, a city-wide Flea Market, a Halloween Haunted House, concerts, parades and a lot more! Search for the Wesson MS Chamber of Commerce on Facebook for schedules.
If you love architecture, then Hazlehurst and Crystal Springs offer a lot of sights for you! For a listing of historic structures in Hazlehurst, visit www.hazlehursthpc.com. In Crystal Springs, check out www.crystalspringsmiss.com to find landmarks galore!
GREAT AMERICAN MUSIC WAS BORN HERE!
Crystal Springs showcases the Robert Johnson Blues Museum. Johnson's legend continues to attract an ever-widening audience, with no sign of abating. If a person knows of only one country blues artist, odds are it is Robert Johnson.
Crystal Springs is also the home of the Tommy Johnson Foundation – working to reserve the legacy and music of legendary blues artist Tommy Johnson. The foundation's work has been focused on restoring the Warm Springs Cemetery in Crystal Springs, MS, where Tommy Johnson has lain in an unmarked grave for more than half a century. Visit: www.tommyjohnsonblues.com
LOVE THE OUTDOORS?
Don't miss Chautauqua Park in Crystal Springs! Filled with history, natural beauty, and one of the most unique trails in the state, the park is an absolute must-visit. The 74-acre park includes wooded rolling hills, flowing springs, nature trails, spring-fed creeks, and a lake. Lake Chautauqua, a 35-acre lake, is man-made and provides the perfect spot for some water-related fun. One of the best parts about Chautauqua Park is the Tree Top Trail. The 1,500' boardwalk zigzags through the tops of trees and crosses a trickling stream, eventually leading hikers to the Chautauqua Spring House, a structure that shelters the spring, which once supplied drinking water to the area. It's the perfect place to get close up views of birds and other wildlife in their natural habitat.
Venture around the park and you'll find an arch, which marks the beginning of the park's second trail – Trail of Tranquility. Perfect for a laid-back stroll, the trail leads hikers through a wooded area to a small stream that runs along the northern edge of the park. Chautauqua park also features many historic markers that give a wonderful history of the area, and there is also an outdoor amphitheater for entertainment events.
Get to Chautauqua Park by taking exit 72 on Interstate 55, drive east to Highway 51, then turn right into the park's entrance, which is about one mile ahead. And visit http://www.crystalspringsmiss.com/pages/chautauquapark.html for more information!
Calling Panther Lake is just a few miles down the road – a 404 acre lake located in Copiah County, 5 mi. W of Crystal Springs off New Zion Rd. A fishing haven, it is stocked with Largemouth Bass, Crappie, Bluegill, Redear and Channel Catfish. You can camp there too, they have 23 camper pads with all the convenient hookups.
LOOKING FOR FUN EVENTS???
Copiah County has something happening all the time! Every season brings food, music, arts and crafts… even vintage car show and motorcycle rallys. Here's just a few you can look forward to:
• Mississippi Music Museum
• Copiah County Triad
• Fall Flower and Garden Fest
• Copiah County Soil and Water District Wild Game Supper
• Chautauqua Christmas
• Rocking Railroad Festival
• Tomato Festival
• Founders Day
• Wings and Warriors – Slay Wilderness
PLAN YOUR VISIT ONLINE: